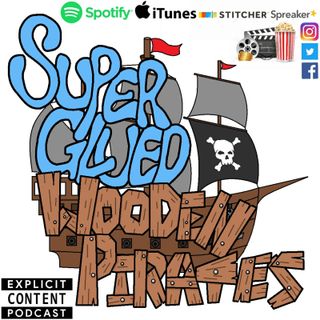 Super Glued Wooden Pirates
A Podcast for movie lovers with a good sense of humour! Join Cpt Smewes & Cpt Moby as they sail the seas for movies old and new.
Smewes loves his games, Moby loves his sequels and they both love 'close to the knuckle' jokes.
Hope you enjoy the show and don't forget to tell your friends (if you have any).